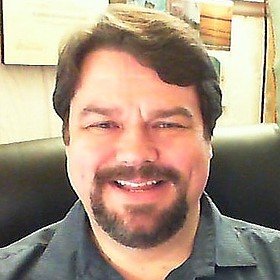 Mark Fechner | Certified Professional Coach to Executives, Traders and Artists
Mark Fechner's Bio:
Mark Fechner Summary
"Mark has provided me the best 8 months of one on one coaching I have ever had! He is the guy!" -Aubrey S., MD
"[Mark] honed in on the emotional storm that was undermining my trading efforts. Thanks to his help, I have just experienced that "Eureka!" moment." -Debora C., TX.
"With Mark's coaching, I'm more prepared to manage my emotions ... " -Troy W., IL
What we do:
? Impact an organization's bottom line by:
Placement of the right people in the right positions.
Prepare Leaders to build powerful, dynamic teams.
Prepare Leaders to build a supportive organizational culture.
Create awareness of:
An individual's innate Core Values based on Maslow's Hierarchy of Needs.
An individual's decisions and how that impacts their success in work and life.
Create awareness about your Core Values by taking a free CVI(TM) report. Copy or clicki this link into your browser to get your free report:
Taylor Protocols Free CVI report
The assessment tools we use:
The Core Values Index(TM) (CVI(TM)) is a revolutionary human assessment that provides a description of the innate, unchanging nature of an individual and provides a highly accurate and reliable picture of the core motivational drivers of any person. CVI(TM) measures innate preference (suitability) rather than ability or adaptability.
The Energy Leadership Index(TM) (ELI(TM)) assessment is an online instrument which measures how an individual perceives and approaches work and life and reacts to various circumstances and experiences. The ELI(TM) graphically illustrates an individual's perception of the world in a calm state and what happens to that perception when stress is introduced.
Specialties: executive coaching, business coaching, employment services, trader coaching, artist performance coaching, business consulting, business planning, hiring and placement,
Mark Fechner's Experience:
Equity Trader | Forex and Futures Markets at Private Family Fund

April 2002 - January 2014

Private family trading fund

Educational Consultant and Coach | Financial Traders at Self employed

April 2005

I've been an active trader since the spring of 2002 and a professional mentor and coach since the fall of 2005. I currently trade the currency and futures markets with over 3000 hours of one-on-one coaching with traders of varying levels of experiences.

Founder, eTradingCoach | Certified Professional Coach for Financial Traders at eTradingCoach

January 2011

Successful traders understand that trading success goes beyond bottom line of the trading account. Successful trading happens when the decisions being made in the market are in concert with a bigger set of goals and purpose to your trading activity. eTradingCoach creates awareness of the bigger goals of an individual and creating strategies to make market decisions that respect that bigger picture. http://www.etradingcoach.com

Founder, MF Coaching | Certified Professional Coach for Executives, Traders, and Artists at MF Coaching

September 2014 - Present

We are at our happiest when we are making our best, highest contribution in life. The key to finding your highest contribution is understanding who you are and what you are intended to do. By partnering with Taylor Protocols, Inc., I help clients understand what they are suppose to be doing by fully understanding who they are. This begins with taking the Core Values Index. To begin your journey, take the CVI for free by following this link: http://members.taylorprotocols.com/Tools/CVIGift.aspx?GiftHash=3a0299c5-7e6b-1032-9bb7-4b0f68de2006 Finding the right people for the right job is key to success in business today. Increase your ROI on human capital by increasing the Core Values awareness of yourself and your employees. Begin the process by taking the Core Values Index. http://members.taylorprotocols.com/Tools/CVIGift.aspx?GiftHash=3a0299c5-7e6b-1032-9bb7-4b0f68de2006
Mark Fechner's Education:
Taylor Protocols, Inc.

2014 – 2014

Core Values Index Certified Coach

Institute for Professional Excellence in Coaching

2012 – 2012

ELI-MP - Energy Leadership Index-Master Practitioner

Institute for Professional Excellence in Coaching

2010 – 2010

CPC - Certified Professional Coach

Concentration: Coaching

North Park University

1979 – 1984

BA

Concentration: Business Administration
Mark Fechner's Interests & Activities:
Sailing, woodworking, cooking, blogging, music, performance